Der Sänger und Musiker Peter Dürr enthüllt auf der Bühne sämtliche Facetten des menschlichen Charakters, von den Höhen des Gefühlvollen, über die tiefe Nacht des harten Pflasters bis zum Wirrsinn des Lebens.
Geboren 1974 begann der Waldviertler seine Karriere als Mitbegründer und Frontman der Band Dr. Soul. Es folgten Shows mit der Hallucination Company beim Donauinselfest Wien, bei der Zappanale in Bad Doberan/Deutschland mit Sex Without Nails BroSis und mit über 80 Bands und Formationen in ganz Österreich sowie Deutschland, Dänemark, Kroatien, Italien, Luxemburg, Slowenien, Tschechien.
Seine freie und universale Interpretation musikalischer Genres wie Rock, Blues, Funk und Soul in Zusammenarbeit mit verschiedensten Formationen wie Brazenlinx, Triomobü Quartett, CCR Project, Motorcity Express und der Blues Infusion sind prägend für seine leidenschaftliche und kraftvolle Bühnenpräsenz und seine Liebe zur Musik.
Einige musikalische Ausschnitte von Peter Dürr und seinen Musikprojekten → MEDIA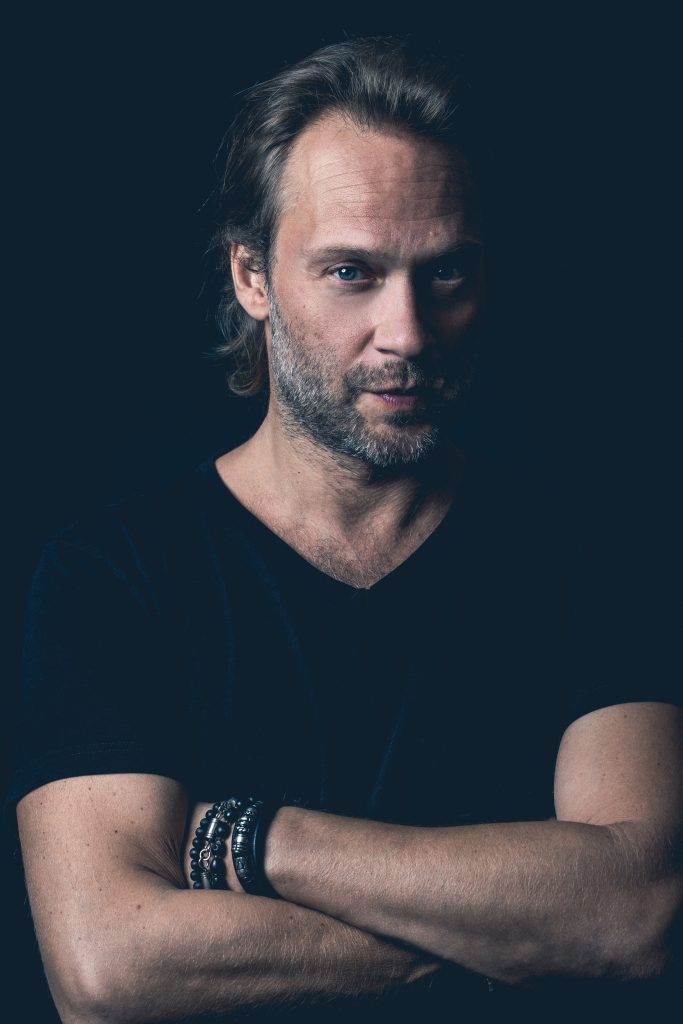 Weitere Live Kooperationen von Peter Dürr mit The Good Company, Soul Sacrifice (The Music of Carlos Santana), Fenzl Experience, Edi Fenzl Band, The Most Company, Hallucination Beatbones, Life Ball Opening, Dancing Stars Orchester, The Rounder Girls, Gerald Gradwohl Trio, Hot Pants Road Club, Bluespumpm, Kammerton Chor, Ensemble aChord, Austrian Blues Unit, Bernhard Egger Blues Band, Zwettler Big Band Formation, uvm..
Auszug aus den Live Club Stationen des Sängers 
Diverse Locations in Wien:
Altes Rathaus, Bach, Belvedere, Birdland, Blue Tomato, Gloriette, Metropol, Orangerie Schloss Schönbrunn, ORF Zentrum, Orpheum, Palais Eschenbach, Palais NÖ, Ottakringer Brauerei, Papas Tapas, Rockhaus/Planet Music, Porgy & Bess, Prater, Rathaus, Reigen, Roter Engel, Soulveranda, Szene, Tunnel, U4, Volksgarten, Ankerfabrik, Zu-ga-be, ORF Funkhaus, Theater Rabenhof, Gasometer, Konzerthaus, Heldenplatz, Viper Room, Escape Metal Corner, Summerstage, Silvesterpfad Bühne Freyung, Zwe, Loop, Gasometer, Sargfabrik, Replugged, Fledermaus, Hofburg, Simm City, Kulisse, Chelsea, Collosuem 21, Marx-Halle, WUK,  uvm..
Österreichweit:
Alte Spinnerei Traun, Altes Kino St. Florian, Arena Nova Wiener Neustadt, Bluesbakery Steyr, Bühnenwirtshaus Eschenau, Folkclub Igel Waidhofen/Th., Hofbühne Tegernbach, Juster Gutenbrunn, Kultur- und Filmfestival St. Pölten, VAZ St. Pölten, Musiccafe Ehrwald, Nikodemus Purkersdorf, Moto Guzzi Treffen Kirchberg/Wechsel, NÖ Landesausstellungen in Waidhofen an der Ybbs und St. Peter in der Au, Posthof Linz, Rockhouse Salzburg, Summertime Blues St. Pölten, Stadttheater Bruck/Leitha, Waldviertler Hoftheater Pürbach, Syrnau Zwettl, Bühne Mayer Mödling, Beserlpark Mank, Sommerszene Gänserndorf, Seefest Mondsee, Rock am Schrott, Kulturszene Kottingbrunn, Bluesiana Velden, Kuga Großwarasdorf, Höfefest Melk, Zuckerfabrik Enns, Hob-I-Raum Bad Vöslau, uvm..
CD-Produktionen mit Triomobü-Quartett, Hallucination Company, Brazenlinx, El Reyy, The Blues Infusion, Dr. Soul, Straichelzoo, Austrian Blues Unit, Bernhard Egger Blues Band.